5 Events for Weekend Fun: Head of the Class at Clinton Center, Comic Expo and More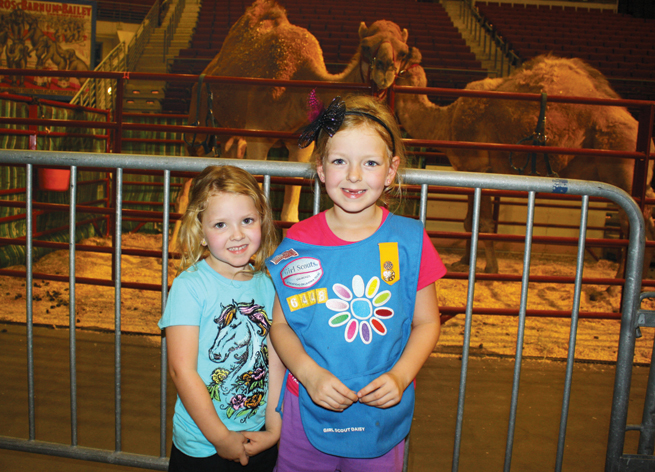 Super heroes fly into Little Rock this weekend at two events, a comic book expo and Ringling Bros. and Barnum & Bailey performance of "Super Circus Heroes."
Families can also visit the Clinton Presidential Center at no charge and receive free school supplies. Or, have an action-packed weekend at Magic Springs or a walk to support breastfeeding workshops and education. Have a super weekend!
1. Head of the Class Bash and Free Admission Day at Clinton Presidential Center: Celebrate President Clinton's birthday with free admission to the library and audio tours all day long. What's more, commemorate the new school year with the fourth annual back-to-school celebration, which includes fun games, activities, giveaways and more. The first 1,000 students to arrive will receive a free backpack filled with school supplies. Plus, children will receive coupons for discounted haircuts at local salons and free immunizations from the Arkansas Department of Health. Kaplan Test Prep will be giving away free online ACT and SAT/PSAT prep courses for high school students. 9 a.m.-5 p.m. free admission day; 9 a.m.-2 p.m. Head of the Class Bash. Aug. 16. For info: ClintonPresidentialCenter.org. FREE!
2. River City Comic Expo at Clear Channel Metroplex: Everyone is welcome at this fun event with special guests Kevin Maguire and Michael Golden. The day will include lots of vendors, artists and special guests. Plus, participate in demonstrations and activities all day long, including weapons and fighting demos, a magic show, costume parade and contest, and more. $5, families $10. 10 a.m.-6 p.m Aug. 16. For info: RiverCityExpo.com.
3. Ringling Bros. and Barnum & Bailey Presents "Super Circus Heroes" at Verizon Arena: Ringling Bros. and Barnum & Bailey Circus brings together performers with extraordinary human athletic abilities and unbelievable animal talent in an all-new production. The Super Circus Heroes perform real, amazing feats--there are no special effects, no stunt doubles and no computer generated animations. Ticket prices vary. Performance Schedule: 7 p.m. August 14 & 15; 11 a.m., 3 p.m., 7 p.m. August 16; 1 p.m. & 5 p.m. August 17. For info: Ringling.com.
4. Peppa Pig Character Day and Dive-In Movie Night at Magic Springs Water & Theme Park: Spy Peppa Pig as the popular character makes an appearance at the park. Then, stick around for the dive-in movie in the water park. Guests can stay in the wave pool for a pre-party; when the sun sets, a movie is shown on the big screen. This Saturday, families can watch "Smurfs 2." Aug. 16. For info: MagicSprings.com.
5. Milk Run 5K at Murray Park: Don your running gear for a timed run across the Big Dam Bridge. Everyone is welcome, including skilled runners, walkers, those with strollers and kids. The funds raised will benefit local breastfeeding support groups and education programs in central Arkansas. $25, children under 12 free. 7-10 a.m. Aug. 16. For info: ARBFC.org.
For more weekend events, browse our full online calendar here.
Get Little Rock Family
In Your Inbox
Permalink