See Little Rock Family's May Cover Model Perform in Aladdin: A Storybook Ballet, May 18-20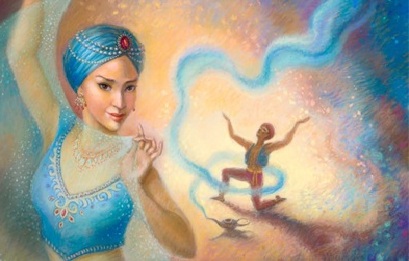 Caroline Young, the ballerina on the cover of Little Rock Family's May issue, can do a whole lot more than rock a pink tutu.
We featured the 13-year-old dancer because of her dedication to ballet and impressive resume --including a stint this summer at the prestigious and competitive School of American Ballet in New York City -- which you can read all about in our feature on the teen.
Locals can also see Young perform Friday-Sunday (May 18-20) with her training company the Arkansas Festival Ballet's Arkansas Academy of Dance.
For this year's storybook ballet, audiences will see a production of Aladdin, in which professional dancers in the Arkansas Festival Ballet pirouette alongside students as young as 3 years old.
Young will play a pearl in the Cave of Riches, among other roles.
The original staging at the Arkansas Arts Center Children's Theatre will feature a bounty of artistic riches with colorful costumes and a score of Indian, Arabic and Oriental sounds. Expect to be dazzled -- and amused -- by silly gags like a Barrel of Monkeys and gorgeous sights such as an exotic peacock.
Performance times are 7:30 p.m. Friday (May 18), 2 & 7:30 p.m. Saturday (May 19) and 2 p.m. Sunday (May 20). Advance tickets are $20, students and children $15; at the door they're $25, students and children $20. For info: ArkansasDance.org or (501) 227-5320.
Permalink