KATV Anchor Beth Hunt Shares How Her Family Prepares for Kindergarten, Life
KATV Anchor Beth Hunt is widely recognized as one of the faces of news in Arkansas. She reports daily what is happening in our state, nation and abroad with a trademark gentle confidence and charisma. When Beth first started in the TV business over a decade ago, she says she "lived for breaking news." Since then, her career goals have evolved along with her life. She now wants to lend her name to efforts that can change people's lives—and the life she hopes to impact the most is that of her son Cameron. "Being a mom is the biggest, most important role in my life," Beth affirms.
Because KATV employs so many working moms, Beth believes that her focus on family and being a mom is a key part of the station's public image. And just like other moms, she struggles every day to balance work and family time.
"Many people view my job as something that is very glamorous…but the fact of the matter is I do my own hair and makeup. I pack lunch for my child and work out of a cubicle. When it comes down to it, I'm a wife and a mom who just happens to be on TV."
Beth strives to be present at all of Cameron's school and extracurricular activities. She makes it a priority to be involved, taking him to school each day and making it home in time for dinner. Beth says she maintains her schedule and sanity "by being flexible and not stressing out about the small stuff." She recognizes her husband Brian as a huge help, and credits their philosophy of teamwork at home with helping to manage day-to-day life.
Thinking back to when Cameron was a baby, Beth says that people advised her to relish every moment because time passes so quickly, a statement she now finds to be true. She says she still carries a lot of guilt from missing mornings with Cameron as a baby because she was the morning news anchor.
Now that her son is entering kindergarten, gone are the days of feeling like a "walking zombie." Beth's shift at work is in sync with her family schedule, so she feels less drained and more capable to participate in Cam's daily activities.
One thing she'll never skip is family dinner. A big believer in sitting down for regular meals together, Beth prepares dishes on the weekends and freezes them for quick and yummy weekday meals (see below). Dinnertime is a moment when Beth and her family can connect and strengthen their relationships, she says. Her wish for her son is that he is a kind and compassionate person; Beth hopes that she and Brian have "equipped Cam to make wise choices and treat people well."
Q&A
Little Rock Family: Who were the biggest influences on the type of parent you are?
Beth: My mom and both of my grandmothers. My mother was a teacher, so we did lots of reading and she was always with us. One of my grandmothers was a nurse and the other was a homemaker, so I had great examples of how to work and how to run a home.

What is your parenting philosophy or style?
I decided to go on the Active Parenting website to figure this out. The results of the parenting evaluation showed that I scored equally in each category…autocratic, permissive and active parenting styles. I guess I can see how this is so, because of the blend of parenting styles that influenced me growing up.
Beth's Kindergarten Checklist for Parents To Help Ease the Transition
Start talking about school several weeks before the first day of Kindergarten.

Establish a bedtime (well before school starts) that gives your child eight or more hours of sleep at night.
Help your child develop independence in dressing, eating and personal hygiene.
Pick out your child's outfits the night before to avoid conflict and indecision.
Check out some books from the library that help children ease jitters about starting school.
During the month of August go on KATV.com to see Beth's story on "Redshirting Kindergartners."
Quick & Easy Dinners To Freeze Now and Cook Later
Chicken Spaghetti
1 family-sized rotisserie chicken, pulled from the bone
1 can tomato soup
1 can cream of mushroom soup
1 small onion, chopped
1 small bell pepper, chopped
1 stick butter
1 pint chicken broth
1 tablespoon chili powder
1 small can sliced mushrooms
Spaghetti noodles
Shredded cheddar cheese

Prepare spaghetti; set aside to let cool. Sauté onion and pepper in butter. Add tomato soup, cream of mushroom soup, chicken broth, chili powder and mushrooms. Warm mixture until lumps disappear from the soup. Add pieces of chicken. Mix soup mixture and noodles. Place in casserole dish and sprinkle with cheese. Wrap well in foil and freeze. When ready to serve, thaw and bake at 350 degrees until cheese is melted and bubbly.

Breakfast Casserole
(This is a good one to prepare at night and pop into the oven in the morning for a great first day of school breakfast.)
1 lb. breakfast sausage (Beth's family prefers the turkey breakfast sausage.)
8 oz. can crescent rolls
2 cups shredded cheese
4 eggs, beaten
3/4 cup milk
1/4 teaspoon salt
1/8 teaspoon pepper

Crumble sausage, cook and drain. Line bottom of greased 9x13 inch dish with crescent rolls. Firmly press perforations to seal. Sprinkle with sausage and cheese. Combine milk, eggs, salt & pepper to pour over. Bake 25 minutes at 375 degrees. Serve immediately.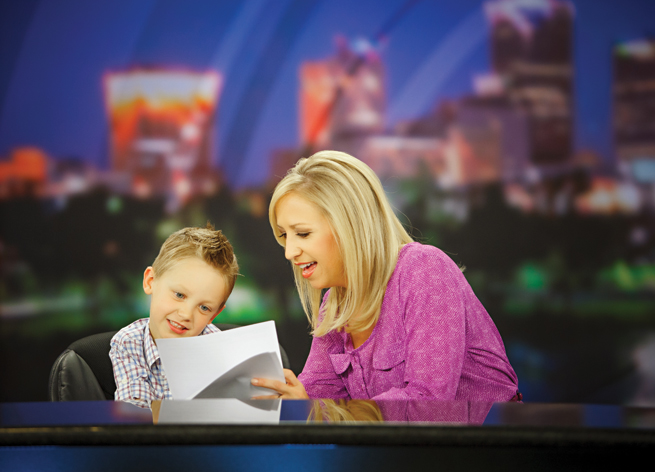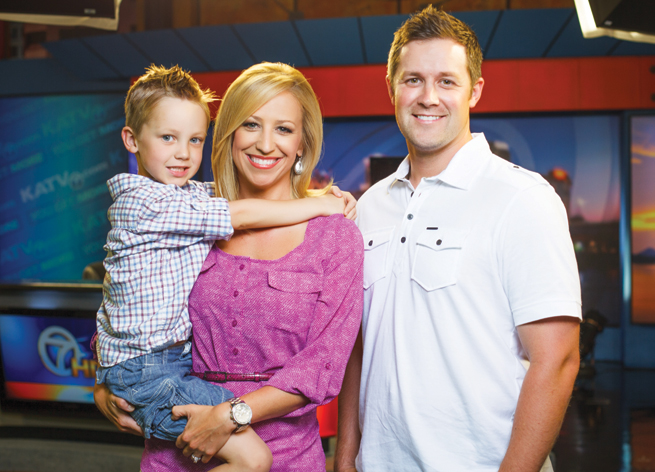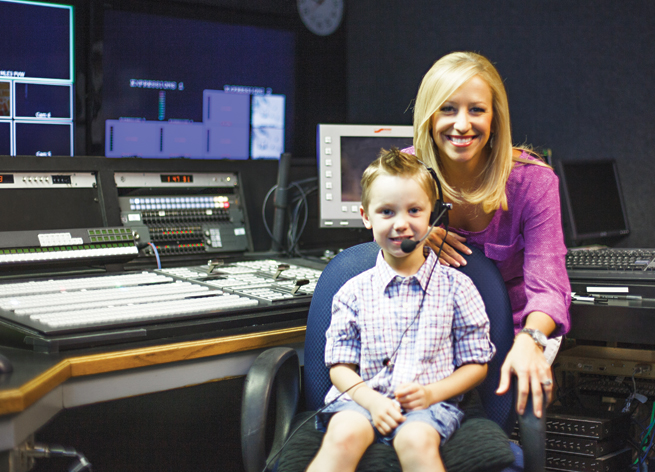 Permalink