5 Ways To Keep Divorce From Affecting Your Child's Education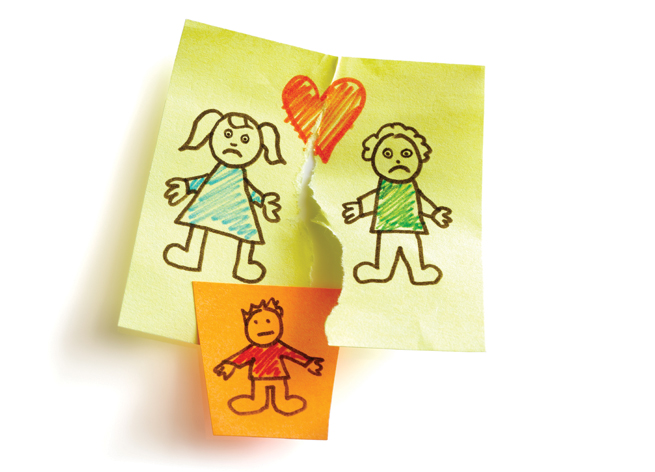 Divorce. However you arrive here, whatever leads you to the decision, one fact remains: You want the best for your child. With a million stressful details to address, upset family members to reassure and new routines to establish, the last thing on your mind may be one of the most important -- Your child's education.
Even as parents embark on newly separate lives, you can still work together to provide the best educational opportunities. Here's how, according to a licensed clinical social worker and a divorce attorney:
Make a New Financial Plan
"It is much more expensive to maintain two separate households. Many couples in the early stages of divorce fail to realize how costly living separately will be -- for both parents," says Licensed Clinical Social Worker Len Lowman, who works at a private Little Rock practice. "School decisions that ultimately burden both parents with more financial responsibility simply don't make good sense."
Determine what you can truly afford in your new living arrangement. Continuing to enroll your child in a school that is no longer affordable could affect your family's general well-being, and that's not beneficial for anyone.
Don't forget that playing nice with your ex can pay off in dollars: "An attorney can remind parents of the financial expense it will take to continue to argue over such issues with lawyers and in court," says David Steerman, a Philadelphia-area divorce attorney at Klehr Harrison. "Attorney fees and financial losses by being away from work could be used for the child's educational costs instead."
Consider Your Child's Needs
What were your reasons for enrolling your child in his/her school in the first place -- proximity, quality, ability to accommodate special needs? These can all be taken into account, whether the discussion is amicable or you're relying on a family court to decide.
"When a child has been in private school or has special needs that cannot be met by a public school, it is not unusual to see a Trier of fact to require parent/s to contribute to the expense for private school," Steerman explains.
Lowman encourages parents to pay attention to emotional health, especially in the event of a school switchup. "The child needs to be assured frequently that what they have already worked toward, regarding education, school and activities, are still the same priority," Lowman says. "The logistics of who gets the kids to activities, who meets with teachers at school, etc., becomes more complicated, but that's part of what makes divorce more difficult than what it seems initially."
Lastly, don't play the blame game, even if one parent refuses to help with tuition costs: "I would encourage a parent to not blame the other parent, but to acknowledge to the child that 'we simply cannot afford to send you to a certain school, but will try and find the next best school for you,'" Lowman advises.
Work Together
It's not impossible. "While kids of divorce often get caught in the middle of the estranged parents' fighting, school and educational problems seem to bring the parents together in order to resolve the issues -- as well they should," Lowman says.
"I've known divorced parents who worked together so a custodial parent could actually live in a better neighborhood and a more desirable public school zone, so a child could attend a public school rather than the parents having to find the funds for an expensive private school," says Lowman. "In other cases, the parents have actually negotiated a different and perhaps more advantageous financial settlement in order to provide needed tuition costs for the child to attend a private school."
Think Ahead
Your child's education is something you should be discussing now. Even if your children aren't yet school age or attend public school, there will be costs in the future. For example, do you plan to help your child with college tuition?
"Discussing these issues early on, especially when parents start out in an amicable divorce setting, can be key," says Steerman. "Most states do not have college support statutes and cannot compel parents to contribute to their child/children's college educational costs and expenses."
Lowman encourages parents to "allow their children to contribute as much as possible to the costs of their college education. At this point, especially when college expenses begin, the child may begin to incur some of the financial costs of the divorce. Student loans, which can take decades to pay off, may be the only way a child can finish a four-year program in four years."
Seek Support
A divorce attorney can prepare you on what to expect when court intervention is required, while a family counselor can help protect your family's emotional health. "It is so easily forgotten in the heat of battle: Nothing in a divorce that involves children is more important than their well-being," says Lowman.
Permalink