Register for the Susan G. Komen Arkansas Race for the Cure at Kickoff Party Saturday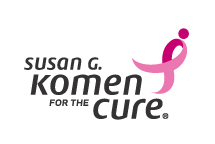 Join Komen Arkansas this Saturday (Aug. 25) at its first-ever public Kickoff Party for the annual Susan G. Komen Arkansas Race for the Cure. The Kickoff Party will be held from 10 a.m.-1 p.m. at The Promenade at Chenal to encourage registration for the big event happening Oct. 20 in downtown Little Rock and North Little Rock.
Participants who sign up for the race on Saturday will be able to take advantage of discounted registration for all race day events, including the Run, Competitive Run, Family Run/Walk, Three Miles of Men and Sleep for the Cure.
After picking up info from the race committee members, visitors can snap photos in front of the famous pink fire truck, and snag a copy of this year's Fired Up for Cure calendar from hunky firefighters. The models will be signing autographs and posing for photos from 10:30 a.m.-noon.
If you can't make it to the bash, you can still help support the organization: For every new "like" The Promenade at Chenal receives on its Facebook page on Saturday, the shopping center will donate $1 to Komen Arkansas.
For more information about Komen Arkansas, click here.
Permalink