Parental Guidance Suggested: Making Sense of Media Ratings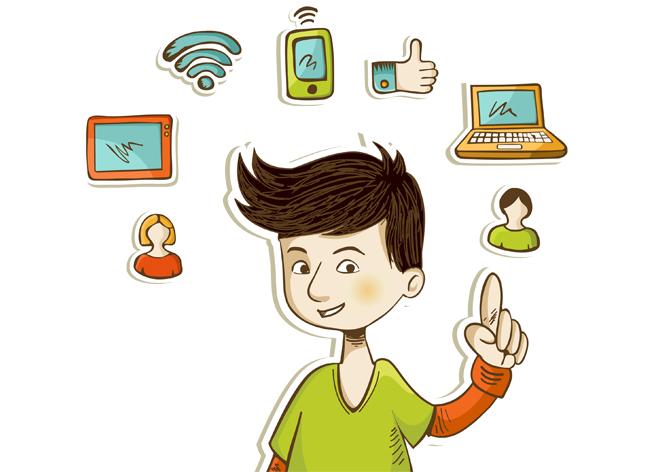 Shutterstock.com">
When asked to write an article on the importance of media ratings for children ages 6-9, I was thrilled. I figured if I thoroughly researched the ratings for various media and the consequences of ignoring those warnings, then maybe, just maybe, I would be a better monitor of my own children's technology use.
It's a difficult task, especially for parents who aren't technology gurus. So I hope you'll keep this handy guide right at your fingertips, for explanations on everything from phone apps to TV ratings.
These days, parents have to be educated on a myriad of ratings: Movie ratings of G, PG, PG-13, R, NC17; App ratings of C, E, E10+, T, M, A and RP—who knew?
Then, there's satellite TV ratings of TV-Y (all children), TV-Y7 (children 7 and above), TV-Y7 FV (older children-fantasy violence), TV-G (general audience), TV-PG (parental guidance), TV-14 (parents strongly cautioned, over 14), TV-MA (mature audience only), each with an ending of D-L-V- or S (suggestive dialogue, language, violence, sex).
But did you know that every TV show's content is explained in detail by "Common Sense" on Direct TV? Select "more options" and "parental information" to find the details that "parents need to know."
While sometimes difficult to decipher, media ratings help parents feel their children are safe. Aside from limiting use on gadgets—we actually use a timer at our house—there are other ways to retain that same control. Find the "settings" options and turn on parental controls on all of your kids' gadgets and gizmos.
For example, if you own an Apple device, go to 'general,' then 'restrictions.' You will be prompted to enter a 4-digit passcode so that only you have access to change the parental codes. Once it is set, you can enable or disable features like Safari, cameras, FaceTime, iTunes, YouTube and other apps. You can also select the ratings you allow your children to view for movies, books and apps.
There are also apps available for download that keep children from viewing harmful content. Two economical choices with some of the best ratings are Safe Browser and Surf Balance ($7.99).
Safe Browser is a best-selling app for the iPhone, iPod Touch and iPad based on a path-breaking content filtering engine. It is expressly designed by Mobicip to provide a safe, secure and educational Internet and YouTube for families and school-age children.
SurfBalance combines a fun, full-screen mobile web browser with unique parental control features that go beyond website filtering to help kids develop better web usage skills—guide, limit and verify your child's travels on the web while using an iPod Touch/iPhone/iPad.
Useful websites include iKidApps.com, which offers free weekly apps, and CommonSenseMedia.org, our go-to for movie reviews and more.
Have technology usage house rules, such as asking permission before playing, notifying you any time there is inappropriate material onscreen and keeping technological devices in plain sight. Even armed with parental controls, something might slip through the cracks. Remember, no matter the rating, parental guidance is always a great suggestion!
Video Game Ratings:
Entertainment Software Rating Board: ESRB
EARLY CHILDHOOD Content is intended for young children.
EVERYONE Content is generally suitable for all ages. May contain minimal cartoon, fantasy or mild violence and/or infrequent use of mild language.
EVERYONE 10+ Content is generally suitable for ages 10 and up. May contain more cartoon, fantasy or mild violence, mild language and/or minimal suggestive themes.
TEEN Content is generally suitable for ages 13 and up. May contain violence, suggestive themes, crude humor, minimal blood, simulated gambling, and/or infrequent use of strong language.
MATURE Content is generally suitable for ages 17 and up. May contain intense violence, blood and gore, sexual content and/or strong language.
ADULTS ONLY Content suitable only for adults ages 18 and up. May include prolonged scenes of intense violence, graphic sexual content and/or gambling with real currency.
RATING PENDING Not yet assigned a final ESRB rating.
Best iPad Apps for the 6-9 year old:
With thousands of great apps, visit these websites which keep up with the latest and greatest: Parenting.com (30+ best iPhone Apps for Kids); EverythingMom.com (Best Apps categorized by reading, math, science, art and spelling); TheiKidsBlog.com (Top 10 Apps for Kids)
Jungle Time- ($.99) Makes telling time easy to learn
Noah 360- ($2.99) Interactive children's Bible story - great message; helps with focusing on tasks and supports kids individuality
Ace Kids Math Games – ($1.99 ltd ½ price offer) Colorful intro to math with positive reinforcement; great for kids just learning to count and add
Bogga Alphabet- ($.99) Combines learning and spelling with coloring
Your Fantastic Elastic Brain - ($2.99) Mind benders to stretch the brain
Angry Birds –(Free-$2.99) Cause/effect relationships- funny and entertaining
Paige Spooner is a freelance writer, painter, music teacher, and mom of three who would rather that mom never check the ratings on any media ever again. She works for Little Rock Christian Academy and is the president of the Board of Directors at Camp Aldersgate.


Permalink