Laman Library's Nationally Touring Civil Rights Exhibit Opens Today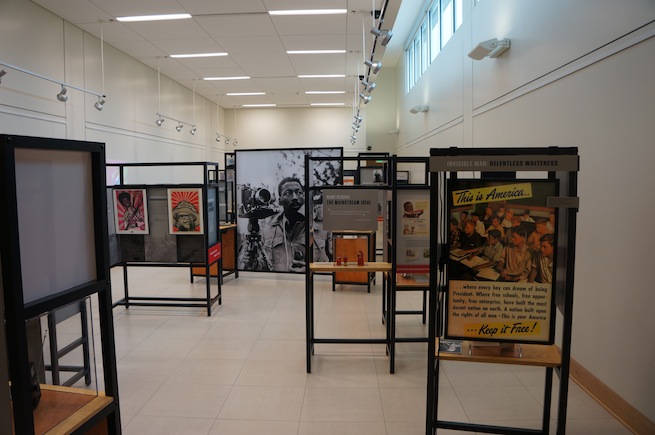 See how media really impacted the Civil Rights movement in a new exhibit.
"For All the World to See: Visual Culture and the Struggle for Civil Rights," a nationally touring exhibition from the National Endowment for the Humanities (NEH) on the Road, opens today (Jan. 28), at the William F. Laman Public Library System.
Through an extensive assortment of photographs, TV clips, art posters and historical artifacts, the exhibit traces how images and media disseminated to the American public helped transform the modern civil rights movement and brought Americans, both black and white, out of denial or complacency.
Visitors will explore dozens of visual images, including photographs from influential magazines, such as LIFE, JET, and EBONY; CBS news footage; and TV clips from The Ed Sullivan Show. Additionally, civil rights-era objects will be on display exemplifying the range of negative and positive imagery—from Aunt Jemima syrup dispensers and 1930s produce advertisements to '60s children's toys with African American portraiture.
"For All the World to See" will be on display at the library, 2801 Orange St., North Little Rock until March 16. Check it out during normal library hours, from 9 a.m. - 9 p.m. Monday through Thursday, 9 a.m. - 5 p.m. Friday and Saturday, and 1 - 5p.m. Sunday. Admission is free.
For more information, call 501-758-1720 or click here.
Permalink