Breakfast Time: Get a Free Stack of Pancakes at IHOP Today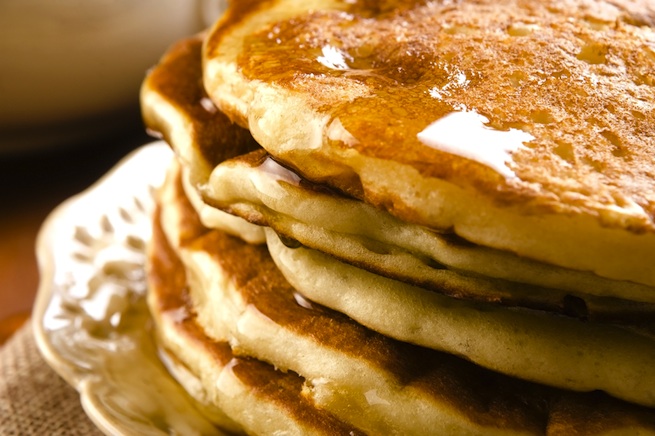 It's time to get your pancake fix!
Today (Feb. 5) is National Pancake Day at IHOP, one of the country's favorite breakfast stops, and that means free pancakes while celebrating Children's Miracle Network Hospitals' 30th Anniversary.
IHOP restaurants all over will be offering a free short stack of buttermilk pancakes 7 a.m. to 10 p.m. In return, diners will be asked to leave a voluntary donation to support the Children's Miracle Network Hospital programs at Arkansas Children's Hospital. One-hundred percent of the donations will help local charities provide vital equipment, life-saving procedures and critical care for sick and injured children.
Pancake lovers who visit participating IHOP restaurants in support of Children's Miracle Network Hospitals will also have the option to purchase "Miracle Balloons" for $1 and $5 each leading up to National Pancake Day, with all proceeds going to the Children's Miracle Network Hospitals.
Find the nearest IHOP location to you here.
For more information about the special charity event, click here. Check out this video Miss America 2013 Mallory Hagan flipping pancakes in support of IHOP's National Pancake Day.
Permalink