'Wicked,' 'Beauty and the Beast' Among Celebrity Attractions' 2013-2014 Season Lineup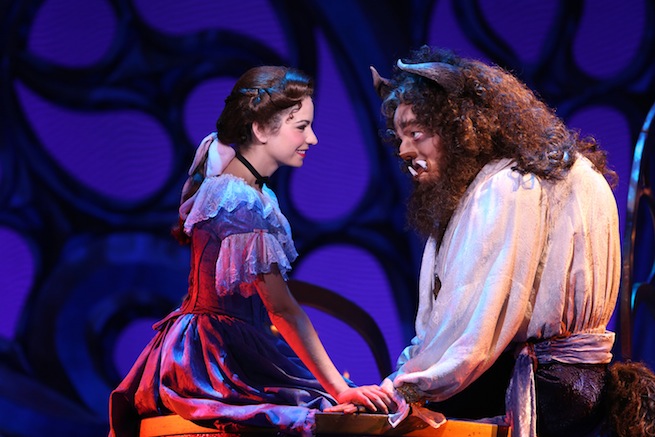 On Tuesday (Feb. 26), Celebrity Attractions announced what is slated to be an amazing 2013-2014 season at the Robinson Center Music Hall with four nationally touring and award-winning Broadway productions.
The public can look forward to the highly anticipated return of "Wicked" and Disney's "Beauty and the Beast," along with "Hello, Dolly!" starring Sally Struthers, and the feel-good production of "Hair."
Back by popular demand, "Wicked" will be gracing the Robinson Center Musi Hall's center stage from Sept. 25 – Oct. 6, 2013. Entertainment Weekly calls the production "the best musical of the decade," and when it first played in Little Rock, it broke box office records and sold out in record time. Winner of 35 major awards, including a Grammy and three Tony Awards, "Wicked" is Broadway's biggest blockbuster, a cultural phenomenon and was just named "the defining musical of the decade" by The New York Times.
Second in the line up is Disney's "Beauty and the Beast," scheduled for Dec. 3-5, 2013. Based on the Academy Award-winning animated feature film, this eye-popping spectacle has won the hearts of more than 35 million people worldwide. The classic musical love story is filled with unforgettable characters, lavish sets and costumes, and dazzling production numbers including "Be Our Guest" and the beloved title song.
Showing the next month from Jan. 14-16, 2014, "Hello, Dolly!," winner of 10 Tony Awards, including Best Musical, is one of the most enduring Broadway classics. Emmy award-winning Sally Struthers (a star in the shows "All In the Family" and "Gilmore Girls") stars as the strong-willed matchmaker Dolly as she travels to Yonkers, N.Y. to find a match for the ornery "well-known unmarried half-a-millionaire" Horace Vandergelder. Featuring an irresistible story and an unforgettable score, including the title song, "Put on Your Sunday Clothes," "It Only Takes A Moment" and the show-stopping "Before the Parade Passes By," "Hello, Dolly!" has been charming audiences around the world for nearly 50 years.
New to Little Rock, the Tony Award-winning production of "Hair" is an electric musical about a group of young Americans searching for peace and love in a turbulent time has struck a resonant chord with audiences young and old. The play features an extraordinary cast and unforgettable songs, including "Aquarius," "Let the Sun Shine In," "Good Morning, Starshine" and "Easy To Be Hard."
To guarantee the best seats for all four national touring Broadway productions, you can become a 2013-2014 Broadway Season Subscriber. For more information, call (501) 244-8800 or click here.
Permalink