Last Week to See 'Treasure Island: A New Musical' at The Rep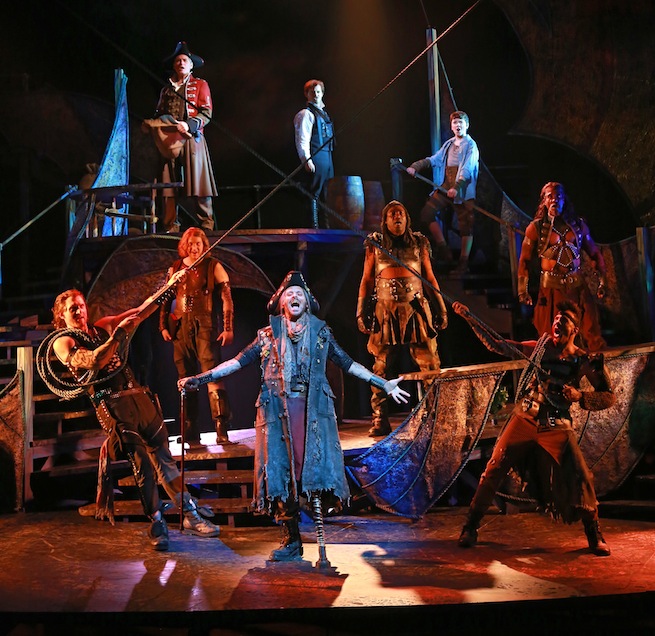 It's safe to say that the Arkansas Repertory Theatre's original production "Treasure Island: A New Musical" has taken Little Rock by storm.
And if you haven't been able to see what it's all about, you only have a few more chances to see it on stage.
The musical features a thrilling musical score, plenty of action, adventure, excitement and best of all, treasure-hungry pirates. Check out our review here.
Showtimes are Thursday and Sunday evenings at 7 p.m., Friday and Saturday evenings at 8 p.m., and Sunday afternoon at 2 p.m. The show runs until this Sunday (March 31).
Purchase tickets online here, call (501) 378-0405 or visit the box office, 601 Main St., Little Rock.
In addition to its regular showings, there is one last special event where adults can really get in the pirate spirit.
At "Party Like a Pirate!" this Thursday (March 28), sample light bites, specialty rums and rum drinks in Foster's prepared especially for you by local mixologist Joel DiPippa at 6 p.m. Then, grab your VIP seating in the First Mezzanine for "Treasure Island: A New Musical" at 7:00 p.m. It is sponsored by Colonial Wines & Spirits. Admission to "Party Like a Pirate!" is limited and tickets are not available online. Call the Box Office at (501) 378-0405 for these exclusive tickets. Must be 21 or older to attend.
For more information about the play, click here and check out the preview below.
Permalink