Hiking Time: 4 Trails to Visit This Weekend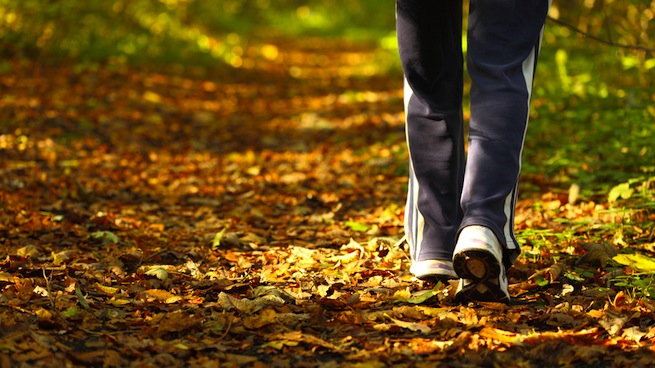 This weekend, get off the couch and enjoy the great outdoors.
One thing you can do is go hiking on one of the many trails scattered across central Arkansas. We've listed four fun and scenic trails you might not think about:
Tollantusky Trail, Toad Suck Ferry Area in Conway: The Tollantusky Trail is located along the Arkansas River in the historic Cadron Settlement, beginning just west of the entrance parking lot and looping back to its starting point. This historic 1.5-mile trail, which interprets Arkansas and its settlers in the early 1800s, is for all levels.
Trees of the Forest Trail, Lake Sylvia Recreation Area in Perryville:

This tree identification interpretive trail that is 1 mile round-trip begins at the parking lot just past the Lake Sylvia camping entrance, with the first half of the trail featuring an asphalt surface that is an easy walk across the hardwood floodplain of Narrow Creek's east forks. This part of the trail is easily negotiable by wheelchairs. The second half has a gravel surface with grades up to 5 percent.



Dam Mountain Trail, Lake Catherine State Park in Hot Springs:

The 4.5-mile trail, which is for intermediate level hikers, passes through the pine/hardwood forest of the park to the top of Dam Mountain. Spring offers a variety of wildflowers, plants and animal life, while streams and cascades are perfect for the keen eye of the photographer.



Post Bayou Nature Trail, Arkansas Post National Memorial in Gillette: Venture out a little out of central Arkansas and get a glimpse of history on t

his easy 1-mile woodland trail, which extends through the forested peninsula between the Arkansas River and the Post Bayou. It travels along the bayou and connects to the picnic area. It also links up with other trails that lead through the historic Arkansas Post village area and the Civil War rifle pits.



For more trail options around central Arkansas, click here.

Permalink