Bruno's Little Italy Looking to Open Late September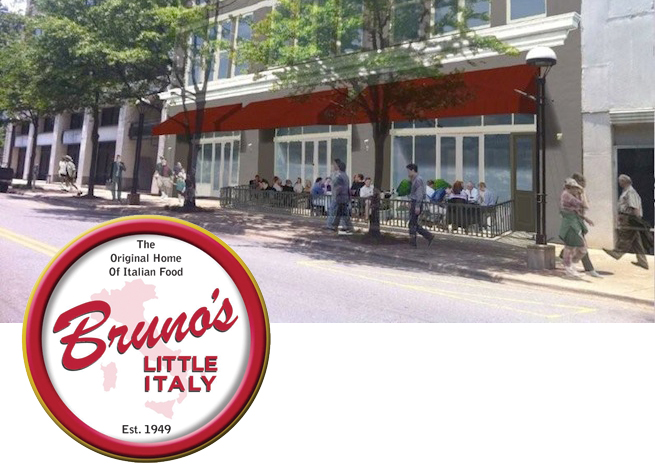 The revival of Bruno's Little Italy on Main Street in downtown Little Rock is fast approaching and Arkansas Business reporter Jan Cottingham was able to get the inside scoop on the new restaurant with owner Gio Bruno!
Cottingham said in about six weeks — the earliest that they can open the restaurant is Sept. 17 -- Bruno's will again operate under the ownership and authority of the family that founded it in 1948.
The eatery, located on the the ground floor of the Mann Lofts at 310 Main, will help anchor the redevelopment taking place along Main Street in downtown Little Rock.
Although the Brunos retained ownership of the "Bruno's Little Italy" name and recipes, the new location will not exactly be the same as the original restaurant.
The menu, she said, will feature the old family favorites and the restaurant will have the Bruno's "pizza window," where customers can watch the cool tossing part of hand-tossed pizza. The specials, however, will feature the creations of head chef and Gio's middle son, Dominic Bruno, and Josh Kerns.
Read the full report here.
Get Little Rock Family
In Your Inbox
Permalink