20 Family Halloween Festivals in Little Rock and Central Arkansas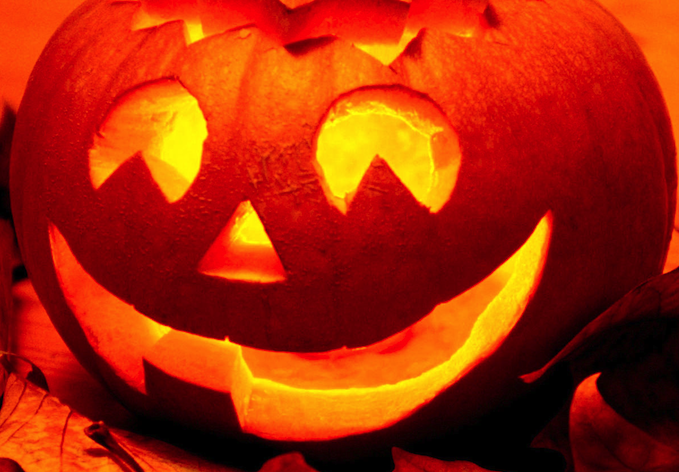 Check out these family Halloween festivals and events, happening all over central Arkansas this week. Your kids can compete in a costume contest at a Halloween festival, get spooked at Boo at the Zoo, trick-or-treat at downtown museums during the Big Boo!-seum Bash and more.
(And don't forget to check back with us next week for a list of more events and things to do during the week of Halloween!)
Thursday, Oct. 24
Big Boo!seum Bash in Downtown Little Rock -- Kids can enjoy a safe and fun Halloween as they trick-or-treat around museums and venues in downtown Little Rock. Participating locations include the Museum of Discovery, Witt Stephens Jr. Central Arkansas Nature Center, the CALS Main Library, MacArthur Museum of Arkansas Military History and more. 6-8 p.m. For more info: LittleRock.com. FREE!
Halloween Carnival and Crafts at Amy Sanders Library -- The event will include family-friendly Halloween fun, including a costume contest (adult and children's divisions), games, crafts, music, and more. 5:30-7:30 p.m. For info: CALS.org. FREE!
UCP Fall Festival at the Butterfly Learning Center -- The United Cerebral Palsy of Arkansas hosts a family event that will include games, prizes, inflatables, costume contest and hayride. 5-7 p.m. Free admission; $1 for 5 tickets, rides are 1 or 2 tickets. For info: (501) 228-3838.

Friday, Oct. 25

Annual Not-So-Scary Halloween Party at The Wonder Place -- Little ones who aren't ready for all of the frights and thrills can hang out at this sweet soiree that includes goody bags, storytime, special crafts and a scavenger hunt. Family-friendly costumes are encouraged. 5:30-7:30 p.m. $5, children under 1 and second adult in the family free. For info: TheWonderPlace.com.

Halloween Glow-in-the-Dark Kids Night Out at Unity Martial Arts -- Kids ages 7 and up play active games with glow paint and glow sticks in a safe, but spooky environment. 6-9 p.m. $35. For info: UnityMartialArts.com.

Friday, Oct. 25-Saturday, Oct. 26

20th Annual Knights of Columbus Halloween Hayride at Immaculate Heart of Mary School -- Bring the family on a fall hayride and experience all the ghoulish frights of Halloween. The hauntings will take place on Friday and Saturday. Trunk-or-Treat's will be on Friday night along with games and activities for all the little trick-or-treaters to enjoy. Bring in a non-perishable food item for Hope Ministry food pantry in North Little Rock and receive $1 off ticket price. Sponsored by Immaculate Heart of Mary's Marche Knights of Columbus, Council #11097. All proceeds will benefit charity. 7-11:30 p.m. $8, children 12 and under $5. For info: IHMKCHauntedHayride.com.
Saturday, Oct. 26

Boo-tiful Kids Costume Contest at Promenade at Chenal -- Dress up your kiddo and decorate your stroller for a fun-filled Halloween costume contest. Winners will receive great prizes, free snacks and more. Plus, the first 100 registrants will get a free Spooktacular Goodie Bag from Walgreens. Noon-1 p.m. For info: ChenalShopping.com. FREE!
Fall Fest at Laman Library -- Children of all ages are cordially invited to participate in our fall celebrations. The event will include games, treats and a costume contest. 2 p.m. For info: LamanLibrary.org. FREE!
Halloween Carnival at Riverdale 10 -- A family-friendly Halloween carnival, sponsored by City Church of Little Rock, will be held in the parking lot of Riverdale 10 Cinema. Costumes are encouraged but not required. There will be a trunk or treat, bounce house, games, photo opportunities and face painting. Free concessions will be available. The carnival will be canceled in the event of inclement weather. 3-6 p.m. For info: TheCityChurchLR.com. FREE!
Haunted House and Carnival at the Jess Odom Community Center in Maumelle -- The activities include a hayride, carnival, inflatables, games, prizes, and a haunted house. Trunk or Treat from 5:30 - 7:30 p.m. 6:30-10:30 p.m. $5. For info: MaumelleParksAndRec.com.

Pumpkin Decorating Party for Families at Hillary Rodham Clinton Children's Library & Learning Center -- Bring your own pumpkin and join this crafty event for families! 10:30 a.m. For info: CALS.org. FREE!

Silver Moon Cinema: Hotel Transylvania at the Village at Hendrix in Conway -- The public is invited to bring a lawn chair, blanket, beanbag chair (whatever suits you), load up the kids and enjoy a night out under the stars for free -- almost. A $1 donation to a local charity gets you a spot to view the movie. For info: SilverMoonCinema.com.

Turpentine Creek Howl-O-Ween Spooktacular in Eureka Springs -- Games, food, children's costume contest and the only opportunity to see our big cats at night. Refuge open at 9 a.m. for wildlife viewing with hourly Walking Tours from 11 a.m. to 4 p.m. Trolley tours available and wildlife feedings at 5 p.m. Proceeds pay for care & feeding expenses for over 130 tigers, lions, bears and other endangered wildlife. Event is from 7-9 p.m. $15, children ages 4 and up $10, children under 3 free. For info: TurpentineCreek.org.
Saturday, Oct. 26 & Sunday, Oct. 27

Halloween Hayride at Pinnacle Mountain State Park -- Experience a different kind of Halloween and enjoy a fun filled evening hayride complete with a roaring campfire and treats. Advance payment and registration required. 5-7 p.m. $12, children ages 6-12 $6. For info: ArkansasStateParks.com/PinnacleMountain.
Sunday, Oct. 27

Children's Fall Festival at Asbury United Methodist Church -- Enjoy an afternoon filled with crafts, games, rock wall, petting zoo, food and lots more. Be sure to wear your (non-scary) costume! 4-6 p.m. For info: Asbury-LR.org. FREE!

Halloween Carnival at Pulaski Heights Methodist Church -- Have a spooky-fun time and enjoy a haunted house, games, prizes, inflatables, and more. 3-5 p.m. For info: PHUMC.com. FREE!

Wild Kids Cook! Holidays for Kids Too: Pumpkins, Witches and Goblins at Wildwood Park for the Arts -- Kids ages 8 and up practice making Halloween recipes, including pumpkin cookies, sweet pumpkin tarts and hot mulled apple cider. Classes are hands-on, and include ingredients, supplies, recipes and snacks. 2-4 p.m. $50. For info: KidsCookArkansas.com.

Ongoing

Boo at the Zoo at Little Rock Zoo -- Enjoy a safe trick-or-treating environment, complete with haunted houses, carnival rides, performances and other spooky attractions. For more info, read our blog post here.

Magic Screams at Magic Springs Water and Theme Park in Hot Springs -- Family events are planned for daytime hours before scarier monsters emerge from the shadows at dusk. Brave thrilling rides and haunted houses during before it closes Oct. 27. Read more details about the huge festival in our blog post here.

The Sorcerer's Apprentice at Arkansas Arts Center Children's Theatre -- Enjoy this fun-filled play about a modern young girl who meets a mysterious medieval sorcerer's apprentice. The production is written by Alan Keith Smith and is based on a poem by Johann Wolfgang von Goethe. The production will run Oct. 25-Nov. 10; performances are at 7 p.m. Fri., and 2 p.m. Sat. & Sun. $12.50. For info: ArkansasArtsCenter.org.

For more Halloween fun, check out our Guide to Pumpkin Patches, our list of the most horrifying haunted houses and a tour of the state's family-friendly haunted and supernatural locales.

Permalink