Introduce Kids to New Cultures, Traditions with These 3 Creative Ways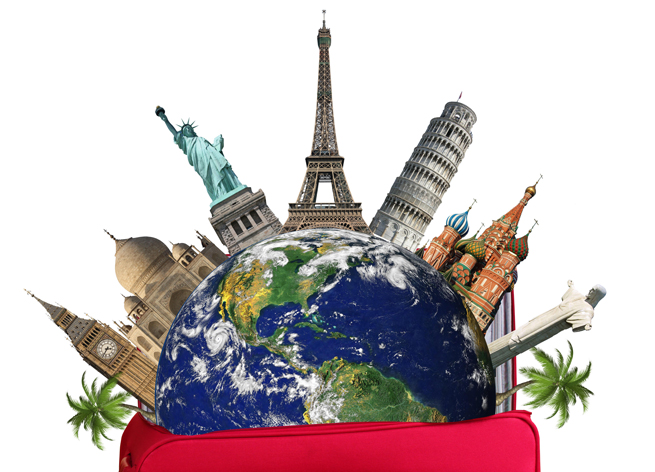 Where do the branches of your family tree lead? Maybe your clan has been rooted in Arkansas so long that you can barely trace foreign family ties. Or, perhaps your relatives immigrated a generation or two ago. Either way, introducing your kids to cultures from around the world will help develop important social skills, says Ericka Benedicto, Diversity Program Manager of the Little Rock Racial and Cultural Diversity Commission. "Our communities are becoming more multicultural," she says. "Being able to relate to people who are different from us is an important social skill—not just for personal development but for the betterment of our communities. Learning about different cultures is the beginning of recognizing that people have value—that all people have value."
Here are three creative ways to get started:
1. HOLIDAYS
Religious festivals and national holidays offer fun and educational opportunities throughout the year. For most families in the U.S., this month's biggest holiday will revolve around a roasted bird, pie and football. Many will also be celebrating Diwali (Nov. 3-Nov. 7 in 2013). According to the Hindu American Foundation, the Hindu Festival of Lights is celebrated in almost every home in India. During the festival, families light up their houses with lamps called diyas, decorate their doorsteps with colorful rangoli designs and set off firecrackers in the streets. Introduce your family to the winter festival by crafting your own diyas using clay from the craft store, tea lights, and other decorations like beads and sequins.
2. CUISINE
Young foodies will love learning about other nations' culinary traditions. Kristen Heldenbrand, mom to 6-year-old Sophie and 9-year-old Will, says her daughter recently discovered French food on a trip to Disney World. At home in Little Rock, "Will loves Sushi Café. He's super adventurous in trying new things and likes their baby octopus salad, seaweed salad and just about every sushi roll they make. He's even ordered a sashimi plate before."
Encourage youngsters to ask questions about how geography, culture and other factors might affect a country's cuisine. For instance, ask "Why do you think fish is so common in sushi and Japanese food? Could it be because Japan is an island?" Try to spy trends or cultural clues on the menu—"do you notice a spice, vegetable or other ingredient that shows up in several dishes?" You may even be able to point out differences or similarities between new foods and the familiar recipes you make at home. One great example: Your child may be accustomed to eating okra that is breaded and fried, but have they ever tried Bhindi Masala, a popular Indian way of preparing okra?
3. ARTS
The arts—such as music, performance, painting and more—can be found in every part of the globe. At World Fest, hosted annually by the Little Rock Racial and Cultural Diversity Commission, students celebrate multiculturalism through the arts, a global village and more. "The expressive arts performances range from steel drumming to flamenco dancing," says Benedicto. "This component allows for students from diverse, ethnic backgrounds to share their own culture with others."
At home, parents can keep an eye on our calendar for family-friendly exhibits at local cultural centers like the Arkansas Arts Center, Clinton Presidential Center and Mosaic Templars Cultural Center. Or, explore the world through music and books, like the award-winning record label Putumayo Kids, which releases family-friendly albums featuring international artists, including "Hawaiian Playground," "Latin Dreamland" and more. For book lovers up to age 10, pick up a copy of the new release "Here I Am" by Patti Kim, which follows a young boy who is learning how to live in busy new city where the food is strange and he doesn't understand the language.
Asian Festival
This year's Asian Festival will be held from 10:30 a.m.-5:30 p.m. on Nov. 9 at the Woodlawn Heights Baptist Church in Conway. The family-friendly cultural experience will include an array of cuisine, diverse entertainment, educational games for kids and an egg roll eating contest. Plus, families can browse various retail, health and business vendors. Entry is $3; law enforcement, fire department and children under 12 free. For info: 358-3868, AsianFestival2013@yahoo.com.
Permalink