Foodie Families: Purple Cow, Newk's Eatery and Boulevard Bread Updates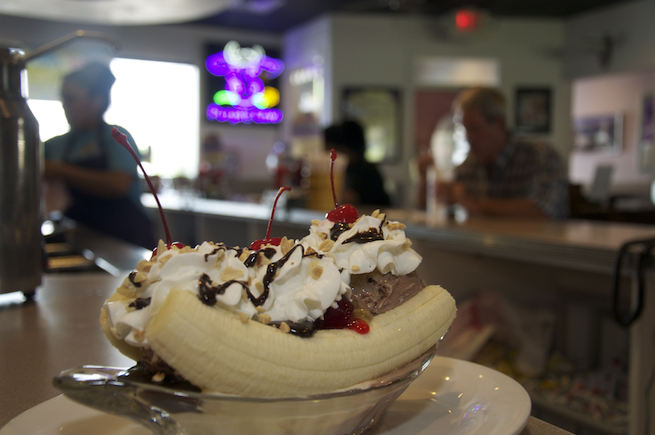 From food trucks to farmer's markets, we're always on the the hunt for good eats in central Arkansas. In our new blog series, Foodie Families, we'll share the latest news about Little Rock's family-friendly restaurant scene. Here are a few tasty morsels we've heard about lately:
Conway families can now satisfy their cravings for purple shakes -- on April 2, The Purple Cow opened its doors in the Village at Hendrix. The Conway location will feature the same modern diner decor as other locations in Little Rock and Hot Springs, but it is the first to sport concrete floors stained with purple and black "cow spots." Read the Log Cabin Democrat's full report here.
Gourmet salads, sandwiches and pizzas are on the menu at the newest Newk's Eatery, which opened April 14 in midtown Little Rock. The casual restaurant offers dine-in, as well as carry-out options for both lunch and dinner. Visit the eatery in the Park Avenue development across from Target on University Ave. Read Little Rock Soiree's full report here.
Blue Cake Company is now up-and-running in their new location, conveniently located across from Steinmart on Cantrell Road. Check out their Facebook page for more info about their new digs, and for daily deals and featured treats.
Boulevard Bread Co. is undergoing lots of changes! The Main Street location announced they will now be open on Sundays in conjunction with the Bernice Gardens Farmers Market. Plus, the Heights location will be expanding into the former New Traditions store, adding space for 50-75 more people in the dining room. The dinner menu will get an update and expansion as well, with appetizers, cocktails, happy hour snacks and desserts. Read Little Rock Soiree's full report here.
Mylo Coffee Co. is Hillcrest's newest purveyor of caffeine. But it's also got tons of sweet treats that families will love. Plus, you can pick up a Loblolly Creamery handmade soda, including tasty lavendar lemonade. Get daily updates on menu items at Mylo Coffee Co.'s Facebook page. Read Little Rock Soiree's full report here.
Pizzeria Santa Lucia, one of our favorite roaming pizza ovens, announced on its Facebook page that a brick-and-mortar location is in the works. According to the post, the remodel inside Terry's Finer Foods began on April 14. Check out their Facebook page for more updates.

And don't forget: The Farmers Markets are all opening up for the spring and summer growing season. See our full list here!
Get Little Rock Family
In Your Inbox
Permalink