Sponsored Content
Giveaway! 6 Books To Help Your Child Prepare To Visit the Dentist
Presented by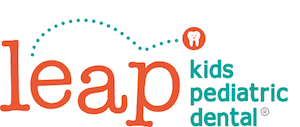 Children often begin developing a fear of visiting the dentist, or any doctor, as toddlers. The root of these fears is likely from being unfamiliar with the people, place, and process as a whole.
These appointments can be much easier when efforts are made to help them understand what to expect. It is suggested that parents start bringing children to the dentist by their first birthday in order to create a good relationship with the dentist and his or her staff.
One great way to prepare your child for their first trip to the dentist is through story time! Books are a great tool to educate your children about what to expect in new situations and environments. (Scroll to the bottom or click here to enter to win the awesome book bundle Leap Dental and Little Rock Family are giving away!)
Here are six books to help your child get ready for his or her visit to the dentist.
Join Mama, Papa, Brother, and Sister for a trip to the dentist where they'll get checked for cavities, have their teeth cleaned, and learn all about the tools a dentist uses to help keep teeth healthy. This book includes more than 50 bonus stickers!
It's time for Dora's checkup at the dentist. Dora explores the dentist's office, gets her teeth cleaned, and more! She even gets a special treat for being such a good patient! This is a great book for kids, however it is no longer in print so copies are hard to come by; check the local library to see if it's available there.
After George bites into a shiny apple made of wax, his tooth begins to hurt. When George shows his loose tooth to The Man with the Yellow Hat, he takes George to the dentist. George is nervous because it is his first time going to the dentist, but he overcomes his fear and learns about dental hygiene. This story will help younger children to not to be scared when they have a loose, wobbly tooth and visiting the dentist can be fun after all!
4. "ABC Dentist" By Harriet Ziefert
The book offers 26 entries that add up to a well-rounded idea of what kids will experience when they go to the dentist. It includes facts and explanations on equipment, procedures, typical tooth and gum conditions, dental staff, dental hygiene, and feelings and apprehensions.
Author Avril Webster created the "Off We Go" series to help her son with an intellectual disability practice and visualize these routines to alleviate his anxiety about what's going to happen during activites such as going to the grocery store, hair salon and dentist. Brightly illustrated in an uncluttered cartoon style, and featuring simple text vetted by a speech language pathologist, these stories tell and show kids what to expect.
Maisy's friend Charley has a wobbly tooth! He's going to the dentist for the first time, and he's a little nervous. Luckily, Maisy, Tallulah, Eddie, and Cyril are happy to accompany their toothy friend to the dentist's office, where they make some fun discoveries: a twirly chair that goes up and down, a special cup to spit in, and a proper tooth-brushing demonstration. Charley gets an x-ray, a smiley button, and a book to take home, but what will happen with his wobbly tooth?
Giveaway!
The best way to read these books with your little one? Win them! Click here to enter to win four of the books listed above ("The Berenstain Bears Visit the Dentist," "Dora Show Me Your Smile," "Curious George Visits the Dentist" and "Maisy, Charley and the Wobbly Tooth") plus two additional books: "The Tooth Book: A Guide to Healthy Teeth and Gums" and "Just Going to the Dentist."
The giveaway goes from Feb. 6-12 and two winners will be notified via email after the end of the entry period.
Permalink