Sponsored Content
Enter the Ultimate Spring Break Staycation Giveaway!
Presented by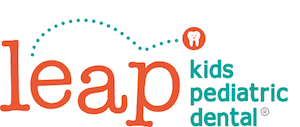 Hip hip hooray! Spring Break is almost here! If your family is staying right here in central Arkansas, then we have the perfect spring break staycation plan for you — and Leap Kids Pediatric Dental is giving this package away to one lucky winner!
Here's what this awesome spring break staycation package includes:
Museum Monday: Discover Spring Break!
The Museum of Discovery is hosting a meet and greet with a few popular AETN characters. On Monday, March 19, Buddy the Dinosaur from "Dinosaur Train" will be at the museum and on Tuesday, March 20, meet Super Why and Wonder Red from "Super Why." Mark your calendars and go mingle! Check out other MOD events here.
GIVEAWAY ITEM: Four general admission passes to the Museum of Discovery, valid through April 30.
Cotton-Tail Tuesday: Movie Day at Rave Cinemas Colonel Glenn 18!
We suggest the family-friendly "Peter Rabbit" movie, where you can enjoy the adventures of he and his three sisters, Flopsy, Mopsy and Cotton-Tail, in their battle of wills against Mr. McGregor in his vegetable garden.
GIVEAWAY ITEM: $40 gift card to Rave Cinemas Colonel Glenn 18.
It's A Wonderful Wednesday at The Wonder Place
Imagination and exploration at your fingertips! The Wonder Place is a creative play space for children ages eight and under. Their spring break offerings include arts & crafts, story time, and special scavenger hunts all week! Plan a trip on Tuesday or Thursday at 10 a.m. for one of the twice-weekly "Music Together Classes" at the play place.
GIVEAWAY ITEM: Family punch card, $100 value! Includes 20 admissions. Open from 9 a.m.-5 p.m., Monday through Saturday.
Tamed Thursday: Roar into Spring!
Each day during spring break week, the Little Rock Zoo is celebrating a different animal or species with lots of fun events, including animal encounters, keeper meet and greets and more! Check out their website for a complete schedule. And once your day in the sun is complete, head on over to Loblolly Creamery where you can try a fun new flavor like Honey Green Tea or stick to the classics with options like Fresh Mint Chip and Little Rock-y Road.
GIVEAWAY ITEMS: Four passes to the Little Rock Zoo (two adults and two children) and four buy-one-get-one scoop coupons for Loblolly Scoop Shop.
Fabulous Friday with Junie B Jones!
As Spring Break winds down, let us treat you to a meal and show. Spend your Friday at "Junie B. Jones Is Not A Crook" at the Arkansas Arts Center Children's Theatre. Then, give mom or dad a break and enjoy All Aboard Restaurant on us!
GIVEAWAY ITEMS: Performance passes to for a family of four (two adults and two children) and a $50 gift card to All Aboard Restaurant & Grill.
Plus, a bonus for you to use after spring break!
Friday Night Out with the Arkansas Travelers!
Join the Arkansas Travelers as the team kicks off the season! A While you're at the game on April 6, you'll get to particiapte in Leap Dental's "brush the bases" event on the field during the fifth inning! Click here for more information on the AR Travelers Spring schedule. The Arkansas Razorback baseball team will be signing autographs before the game on Friday, April 6th.
GIVEAWAY ITEMS: Four tickets to the Arkansas Travelers game on April 6 at 7:10 p.m. and four Travelers hats.
The giveaway goes from March 12-18 and the winner will be notified via email.
The best part? This is just one of the giveaways during Leap Kids Pediatric Dental's Ultimate Family Giveaway Series, with more coming up during the next few months! Make sure to keep up with all of the content from Leap Kids Pediatric Dental because there will be giveaways from now through June.
Permalink