Sponsored Content
Win 4 Tickets to Oaklawn Foundation DinoTrek at the Mid-America Science Museum
Presented by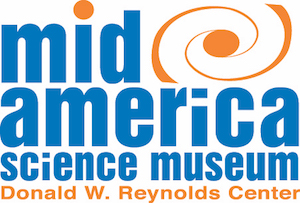 Get ready to roar at the Mid-America Science Museum's brand new exhibit: Oaklawn Foundation DinoTrek.
With a total of more than 20 huge dinosaurs, the prehistoric experience will be ready for its official opening on Memorial Day weekend and we've got a chance for you to win a family four-pack of tickets to visit plus a gift basket from the museum valued at $50!
Some of the dinosaurs are life-sized and others scale models, but all of them are accurate depictions of the historic creatures. Some of the dinos on display will include a 16-foot Brachiosaurus, a 20-foot Pteranodon and a walking T-Rex. Speakers will be located near each dinosaur so visitors can hear how these animals might have sounded when they roamed the Earth. Click here for more information on the exhibit.
Mid-America Science Museum members are invited to Dinos and Donuts beginning at 9 a.m. Saturday, May 26 for free donuts and coffee. Members will have an hour to experience the new exhibit before the museum officially opens its doors.
You can visit the permanent new Oaklawn Foundation DinoTrek beginning May 26 at 10 a.m. and it wil be open seven days a week, from 10 a.m.-6 p.m. Monday through Saturday and Sundays from 1-6 p.m., through Labor Day.
Permalink