Sponsored Content
5 Ways to Make it a Great Summer!
Presented by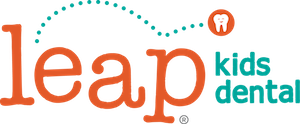 School's out, which means summer fun is in full swing! To help you make the most of the season, we've got five tips along with items we're giving away to accompany each one.
See below for all of the details — a $50 Whole Foods gift card and four season passes to Magic Springs are just two of the five prizes in this awesome summer giveaway package.
Click here to enter the giveaway!
Here are five tips for making the most of your summer.
Put Safety First
Safely start your summer by brushing up on ways to prevent injuries in and around your home, the pool and the playground. Then, talk to your kids, friends, and family members about the importance of being safe and preventing an injury this summer.
Safe Kids Worldwide offers tips on a variety of summer fun, including: swimming, grilling, vacation, and much more! Visit their website for a refresher on how to best stay safe this summer.
Giveaway Item: Summer Fit Activities workbook. This book offers lessons on academics, health, and leadership for kids of all ages!
Protect Yourself from the Elements
Sunshine and warm weather let us enjoy some of the things we all love to do this time of year including being outdoors! It also means we need to be cautious about sun safety and biting insects.
Getting a sunburn is no fun and has a long-term impact on your or your child's skin. Mosquitoes, ticks and other insects tend to make their grand appearance this time of year. It is possible to protect your children and enjoy the outdoors at the same time!
Giveaway Item: Coppertone kids twin pack spray and sunscreen stick SPF 50 and one bottle of Babyganics Natural Insect Repellent and Cutter 'All Family' Insect Repellent.
Don't Stop Learning
Be sure your child continues to read over the summer in order to maintain their skills and learn something new. If you're looking for activities, consider visiting the library and let your child pick out a book. Many local libraries have camps and sumemr reading programs with fun prizes throughout the summer for each age group.
Giveaway Item: LeapPad Epic Academy Edition, a step-by-step learning program that teaches core school and life skills.
Maintain Healthy Habits
Summer means no more homework or rush to get to school on time. This carefree season we love so dearly isn't always best for our health. Make a point to swap out the junk food for some healthy snacks and keep the fast food to a minimum.
Giveaway Item: $50 Whole Foods gift card.
Have fun!
Summer is the prime time for family fun! Whether you're a working or stay-at-home parent, it's crucial to find time to spend as a family this summer break. Hit the pool, visit a water park or head to a vacation spot with your kids to make memories that will last a lifetime!
Giveaway Item: Four Magic Springs season passes.
Permalink