Sponsored Content
SPONSORED: Get a Head Start on Holiday Shopping at Dazzle Daze
Presented by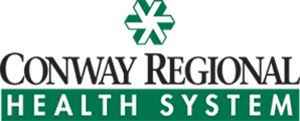 We're slowly creeping up on the holiday season and Dazzle Daze is taking away all of your Christmas shopping procastination excuses.
The annual shopping extravaganza, a fundrasier for the Conway Regional Women's Council and the Conway Regional Health Foundation, features three days of fantastic finds: gourmet food, jewelry, children's items, women's clothing, art, home decor and more!
The shop 'til you drop fun goes from Nov. 21-23 at the Conway Expo Center & Fairgrounds at 2505 East Oak St. Opening night is an exclusive Girls' Nite Out event from 6-9 p.m. Tickets are $30 online or $40 at the door and there will be prizes from Conway Women's Med Spa, Sissy's Log Cabin and others.
General admission shopping takes place on Nov. 22 from 10 a.m.-9 p.m. and Nov. 23 from 10 a.m.-4 p.m. Bring the kids along for the fun for visits with Santa at the North Pole (and photos by Courtney Utley) from 10 a.m.-noon and 4-8 p.m. on Friday and 10 a.m.-3 p.m. Saturday. Visit the Teddy Bear Clinic during the same time and kids can make sure their stuffed animal is doing well and receive a checkup certificate, stethoscope, mask and shoe covers.
General admission is $7.50 online and $10 at the door and children under 12 get in free.
And don't miss the incredible raffle! With only 500 tickets sold, your chances of taking home a prize are better than average. The grand prize is a 14 karat yellow gold diamond tennis bracelet set with a retail value of $9,000 from Lee Ann's Fine Jewelry. Nine runners up will take home a variey of other prizes including $200 cash, a Louis Vuitton package and more. The drawing will be held Nov. 23 at 3:45 p.m.
Follow the Conway Regional Women's Council on Facebook and visit the event website for updates and information about Dazzle Daze.
Permalink