First Look: Fudge, Ice Cream and Candy Shop Opens in Downtown Little Rock
A brand-new sweets shop will open in downtown Little Rock this Saturday, Aug. 16! Kilwins will offer a variety of toffee, ice cream, fudge, caramel apples, truffles, caramel corn and more--and many of the treats are made in-house every day. In fact, the next time you stroll by the Arcade Building, you'll probably see the candy-makers through the front window, pouring fudge from the copper kettles and dipping candy apples into gooey caramel.
The first Kilwins opened in Michigan in 1947, and has grown into a national brand. Little Rock's franchise is owned by local couple and parents of four boys, Leroy and Michelle DuBre. Michelle, who is an Arkansas-native, says they started the business for their children.
However, it was Michelle's pregnancy cravings that led to her initial interest in the brand. During a two-year stint living in South Carolina, Michelle says, "That's where I found Kilwin's. When I was pregnant with my first, I made my husband drive an hour to get me the New Orleans Praline Pecan ice cream!"
The shop is sure to be a family favorite; Michelle says they will eventually offer birthday parties and field trips, in which the kids can craft their own treats, such as dipping apples or pretzels in their favorite toppings. Ice Cream Cakes are available in a variety of flavors and can be custom-decorated on top.
The shop will have its soft opening at 10 a.m. Aug. 16. A grand opening celebration will be held sometime in September.
Kilwins Little Rock is located at 415 President Clinton Ave. in downtown Little Rock. For more information, call (501) 379-9865 or visit Kilwins.com.
Little Rock Family stopped by the store before it opened. Here are some of the treats we saw!
The store will eventually carry 12 flavors of fudge, including Peanut Butter, Sea-Salt Caramel Chocolate, the Signature Turtle, Toasted Coconut, Double Dark Chocolate and more. Plus, customers can order even more specially-made flavors for the holidays.
The Sea Salt line includes everything from caramel topping to sea foam truffles.
High-end chocolate lines from different countries change with the season. The current line sources cocoa beans from Peru to produce candy bars and caramels. Another specialty line includes adventurous truffle varieties, such as Stout Beer Truffles, Blue Cheese Toffee Truffles and Sea-Salted Bacon Truffles.
Two ice cream cases hold a variety of flavors, including the top two sellers, Sea Salted Caramel and Toasted Coconut. Other flavors include Blueberry Waffle Cone, Razorback Mud (vanilla swirled with caramel and chocolate chunks), Key Lime Pie, Cake Batter, Superman (rainbow) and more. The scoops can be dipped into the house-made waffle bowls, or made into sundaes, malts and milkshakes.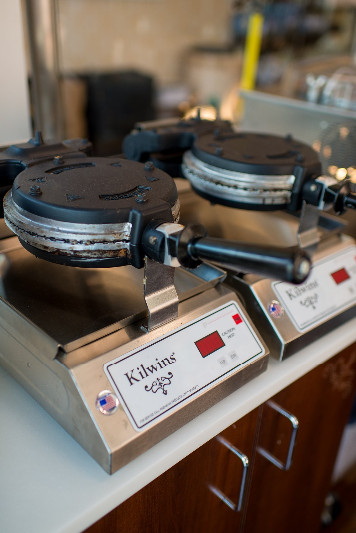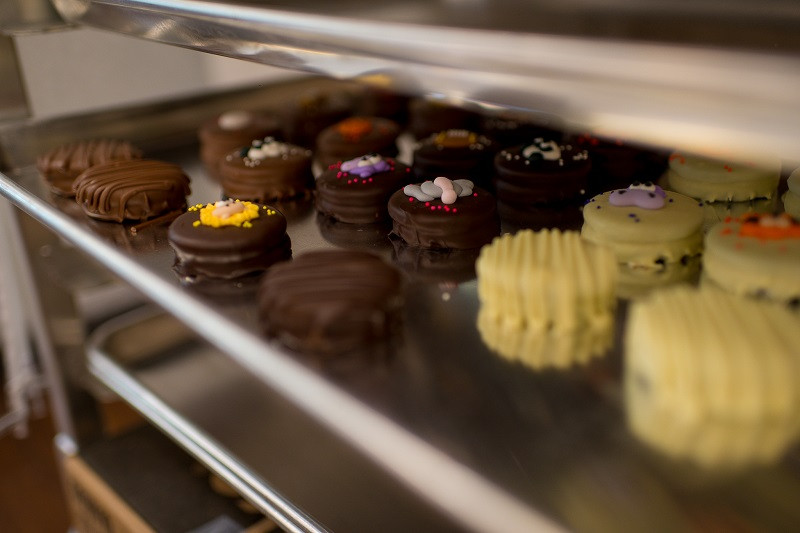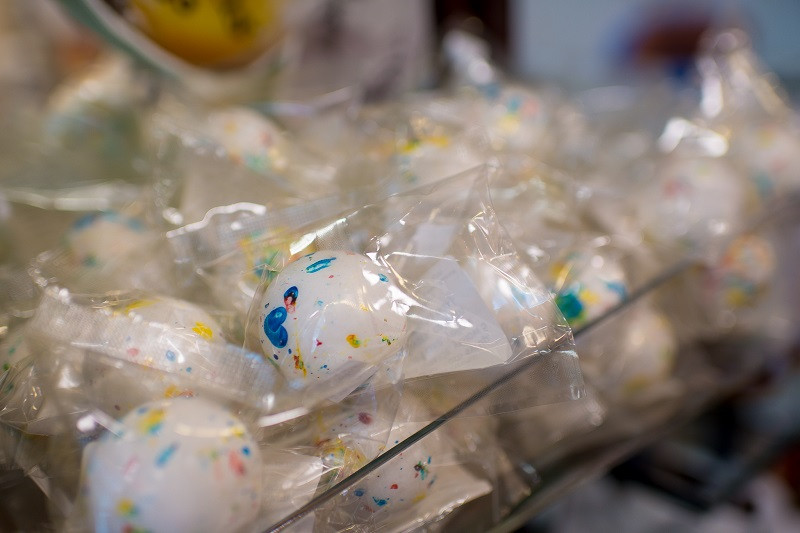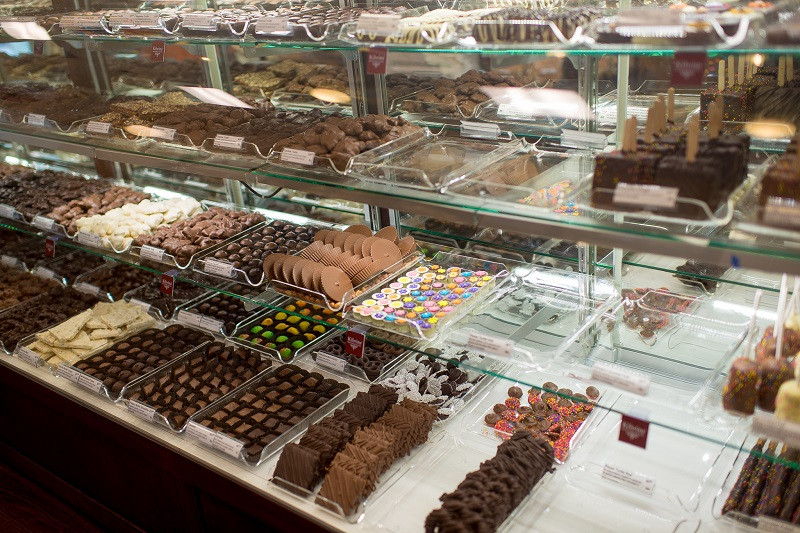 Get Little Rock Family
In Your Inbox
Permalink