Overcoming Summer Learning Loss
We're right in the middle of summer break, and for many children that means a break in learning as well. While we enjoy fun and refreshing times during the summer months, the break can have downsides, too. According to the National Summer Learning Association, summer learning loss is when students start to lose the skills and knowledge learned throughout the school year during the summer months. Combatting summer learning loss can be as simple as adding a bit of education into kids' everyday activities.
In honor of National Summer Learning Day on July 13, here are several ways to keep students engaged during their summer break.
Road Rules
Many families take trips during the summer and it's a great opportunity to mix in some educational activities with the excitement of travel. Have your children calculate the distance and how long it will take to reach your destination. Older children can help with money management, like keeping track of money spent on gas and meals. A fun, interactive activity for children is to give each one their own map. They can keep track of cities or states they travel through and landmarks they see.
Home School
For the time spent at home, take advantage of the resources around your hometown. Visit museums that are available nearby (or add this to your plans if you're traveling). Take trips to parks or places where there's wildlife and have your child keep track of the animals he/she observes. Schedule a day of the week for library visits. Children can set a goal on how many books they want to read throughout the summer. Many schools can even supply families with a list of books that are appropriate for various grade levels.
On the House
There are also many opportunities to keep your child learning with everyday household activities. Have your children help you cook a meal or bake a treat. Measuring ingredients or reading a recipe will keep them engaged and they will see the product of their work. Assign your child a household project. With your help, they can create a plan, purchase the necessary items and complete the project. Don't forget to include some fun games. Encourage kids to go outside and play and schedule family game nights.
School is out of mind for most kids during the summer, but there are many opportunities to help your child practice their skills and use their knowledge while they enjoy their vacation. The goal of National Summer Learning Day is to bring awareness to the importance of keeping kids learning during the summer, so they are ready to start school in the fall.
You can encourage your kids to participate in a variety of activities on National Summer Learning Day and throughout the summer. Instead of looking at summer as time off from learning, approach summer as a time for fun, hands-on, experiential activities and projects that may not be possible during the school year.
---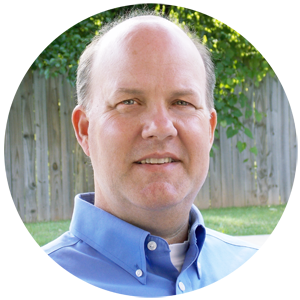 Craig Smith is the manager of counseling services at Arkansas Connections Academy with 25 years of experience in education. He holds a bachelor's degree in music education and master's degrees in music and education. He's been married for nine years and his wife is also an educator; their son will be a junior at the University of Arkansas in the fall and is majoring in architecture.
Get Little Rock Family
In Your Inbox
Permalink