Give A Hoot About Halloween Candy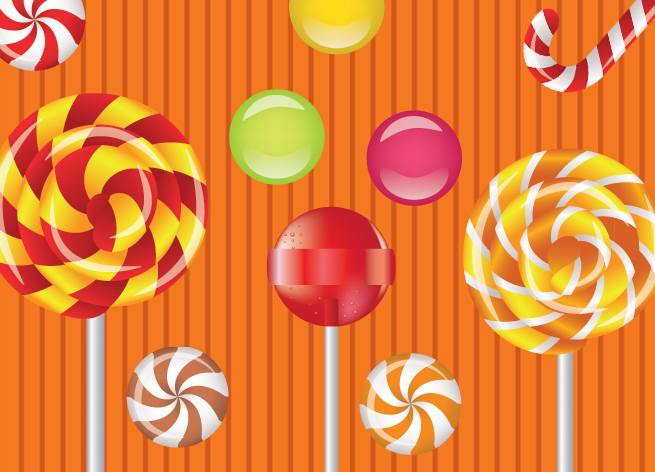 Halloween is the onset of the Holiday Rush. Caught up in the frenzy, parents are just trying to survive—the quickest and easiest options will do. However, when you're at the supermarket stocking up on bite-sized candy bars for the holiday, pause and consider these reasons for "thinking outside the wrapper."

There have been questions raised about mainstream chocolate manufacturers harvesting their cocoa from farms in West Africa where thousands of children work in hazardous conditions. Rush Hour Traffic is an Arkansas-based advocacy group that raises awareness about human trafficking in Arkansas and beyond.
"We have found that many people don't realize just how much human trafficking actually touches their lives," says Christina Branson, director of the organization. "As innocent as buying cocoa or candy made with chocolate may seem, doing so actually could be contributing to the trafficking of children (as young as 7), as well as adults, in other parts of the world."
So what should parents do? Branson suggested researching and buying Fair Trade products, specifically Fair Trade chocolate. Argenta Market in North Little Rock is one local store with Fair Trade and organic options. According to Stephanie Hamling, local products director, the store sells Fair Trade chocolate bars from the "Green and Black" and "Endangered Species" lines, along with non-chocolate options like yogurt-covered pretzels, raisins, almonds and more in the store's bulk section. Shoppers can also look online at sites like NaturalCandyStore.com.
Traditional Halloween candy is packed with sugar and saturated fat. A full-size Mr. Goodbar contains an alarming 250 calories, 17 grams of fat (including seven grams of saturated fat) and 23 grams of sugar. Most other traditional candies don't fall far behind.
Choosing an organic dark chocolate bar instead means you're actually enjoying a nutrient-rich snack. According to OrganicJar.com, raw, organic cocoa is considered a superfood bursting with antioxidants, which even helps lower blood pressure and protects the heart.
Milk chocolate on the other hand, which makes up most traditional Halloween candy, has had most of its flavonoids (and their corresponding health benefits) removed. Also, the addition of milk interferes with the absorption of antioxidants. So there's plenty of reason to skip over the bargain bags of milk chocolate bars…or you may want to forget candy altogether.
Locally made products offer unique alternatives. Let your kids dress in costumes and visit local shops and businesses that sell hand-made treats with fresh ingredients. It's a healthy spin on trick-or-treating that doesn't take away the fun.
And according to Hamling, the benefits are multi-tiered, including those for the economy and your health. "[Getting] something from a farmer who brought it in a few days ago is fresher and more nutritious, rather than something that's been shipped in from across the country or across the world. ," she says.
Start your treat trek early at LePops in the River Market. The shop sells gourmet ice lollies, handmade from locally-grown fruits or coffee beans.
Or, venture over to the Green Corner Store Soda Fountain until 7 p.m. for a scoop of ice cream from Loblolly Creamery. Loblolly also gleans inspiration from the gardens, farms and markets of Arkansas, building every recipe with seasonal ingredients.
And for those in Conway, Pitza 42 would make a unique Halloween stop. Known for their personal-size pita bread pizzas, this local business serves up desserts, too. Your family can feel good about choosing from a chocolate chip cookie dough pitza, choco-berry pitza or a peanut butter, banana and honey pitza, because each pitza purchase also provides one meal for a starving child around the world. Plus, your tots won't be the only ones in costume—employees will be dressed up for the holiday.
Conscious consumerism never tasted quite so sweet.
Permalink