Freeze for Special Olympics at 2014 Polar Plunge, Happening Across Arkansas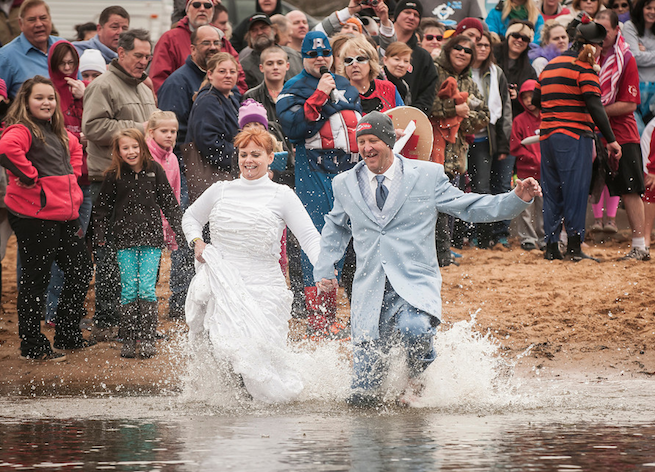 It's that time again-- time to take the plunge into freezing cold waters to raise money for the Special Olympics Arkansas.
The 2014 Polar Plunge series will be getting underway in December, starting in North Little Rock, and will be plunging into towns across the state through March. Here is a look at the few upcoming Polar Plunges:
North Little Rock-- Dec. 14
Marion-- Jan. 11
Greenwood-- Jan. 11
Benton-- Jan. 18
Eureka Springs-- Jan. 25
Pine Bluff-- Jan. 25
Paragould-- Jan. 25
See the full schedule here.
So what is the Polar Plunge? It is a fundraiser where individuals and teams take the plunge into various bodies of water, typically cold.
For a minimum of $50 per person, you can participate as an individual or make it a team effort. Go to First Giving select your desired location then create your fundraising page, not only will you brave the cold waters but you'll have the opportunity to earn incentives, party with friends, and raise money for Special Olympics Arkansas.
For more information, click here.
Permalink